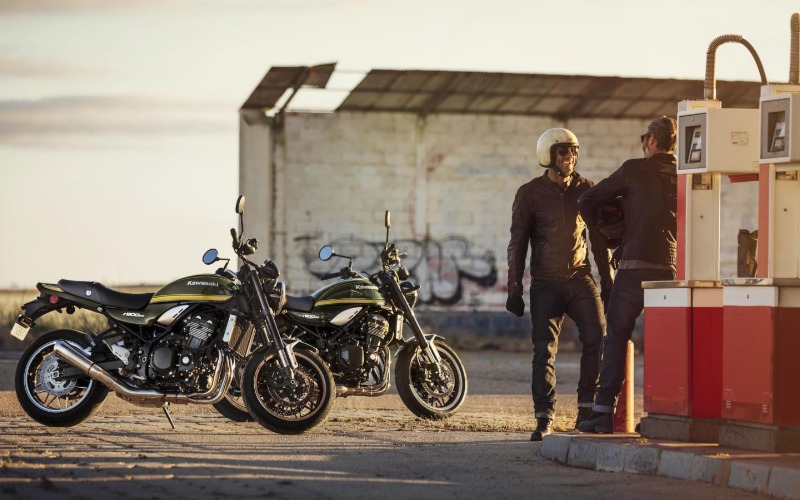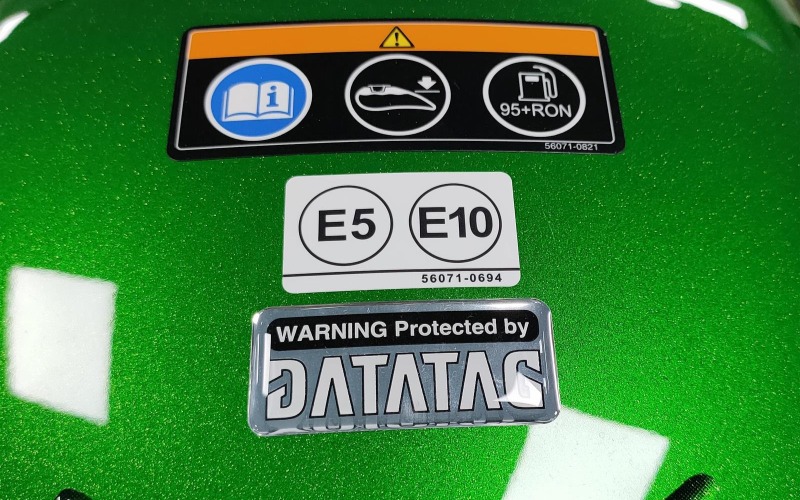 With news of a new fuel composition being introduced in the UK later this year, and the constant need to be more economically friendly, we've enlisted the help of our partners at the RAC to explain how these changes will affect you and your Kawasaki.
What is E10 fuel and why are we talking about it?
E10 is a biofuel made up of 90% regular unleaded and 10% ethanol – hence the E10 name.
Standard unleaded fuel contains up to 5% ethanol and can be used in any petrol-engine vehicle without problems or the need for modification.
In a bid to cut carbon dioxide (CO2) emissions, the Department of Transport (DfT) has confirmed that E10 petrol is being introduced to UK forecourts in September this year.
The benefits of E10
It's estimated that the greener fuel could reduce CO2 emissions by 750,000 tonnes per year, the equivalent of taking up to 350,000 cars off the road in the UK.
Transport Secretary Grant Shapps said: "The next 15 years will be absolutely crucial for slashing emissions from our roads, as we all start to feel the benefits of the transition to a zero-emission future.
"Before electric vehicles become the norm, we want to take advantage of reduced CO2 emissions today.
"This small switch to petrol containing bioethanol at 10% will help drivers across country reduce the environmental impact of every journey."
The E10 blend is already used in other countries such as Belgium, Finland, France and Germany.
Robin Wright, secretary general of environmental campaign groups ePURE, said: "Displacing 10% of Europe's petrol with ethanol through E10 fuel, a fuel widely available in France, Finland and Germany, would reduce greenhouse gas emissions from petrol vehicles by over 6%.
"But more ambition and greater use of ethanol is needed. Brazil currently mixes its petrol with up to 28% ethanol, so why not Europe?"
Finland is leading the way in Europe. E10 fuel has increased its share of petrol sold each year since it was introduced at the beginning of 2011, with the Finnish Petroleum and Biofuels Association reporting a 63% share in 2015.
How does it affect you?
As many as 600,000 vehicles on our roads in 2020 aren't compatible with E10 – you can see if your vehicle is compatible with the new fuel by visiting the official E10 online checker: https://www.gov.uk/check-vehicle-e10-petrol
Whilst the government website lists compatible models, it is currently outdated for Kawasaki motorcycles. Below is the list of older models that Kawasaki Heavy Industries (KHI) have tested and approved for use with E10 fuel.
Any earlier model year should use a non E10 fuel whilst those manufactured later are approved for E10 fuel use. The fuel details are also detailed in the owner's manual and shown in the fuel identification label located on the fuel tank.
| | |
| --- | --- |
| Model | From Model Year |
| KLX125 | 2009 onwards |
| D-Tracker 125 | 2009 onwards |
| KLX250 | 2008 onwards |
| Ninja 250R | 2008 onwards |
| Ninja ZX-6R | 2007 onwards |
| ER-6n | 2006 onwards |
| ER-6f | 2006 onwards |
| Versys | 2007 onwards |
| Z750 | 2007 onwards |
| W800 | 2011 onwards |
| VN900 | 2006 onwards |
| Z1000 | 2009 onwards |
| Z1000SX | 2011 onwards |
| Ninja ZX-10R | 2006 onwards |
| ZZR1400 | 2006 onwards |
| 1400GTR | 2008 onwards |
| VN1700 | 2009 onwards |
| VN2000 | 2008 onwards |
Club Kawasaki and RAC have put together a unique offer that combines 12 months Club Kawasaki and 12 months Kawasaki Assist for one great price from £70.00. For full details, please visit: www.kawasakiassist.co.uk