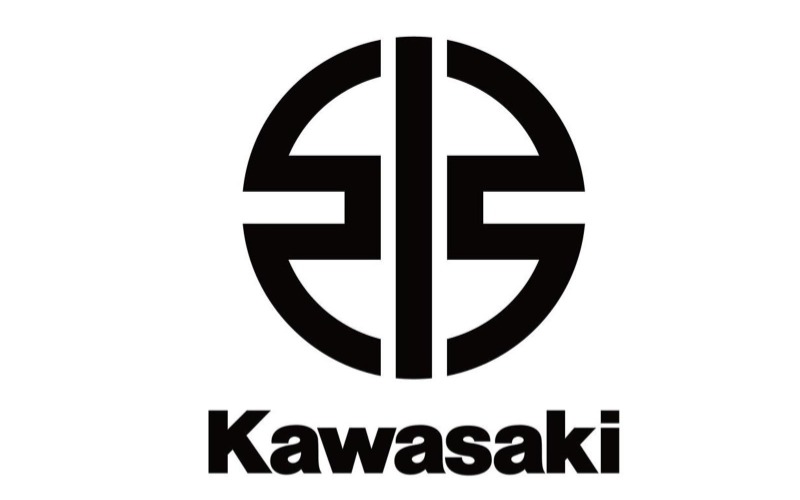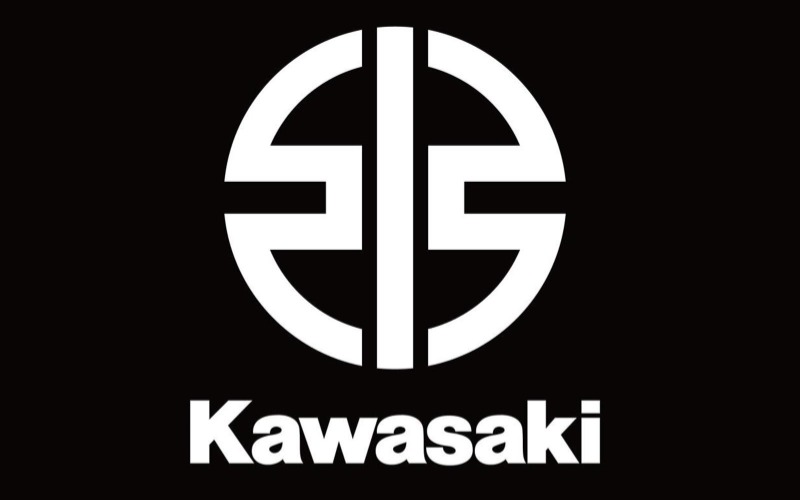 A company with over 120 years of heritage, Kawasaki Heavy Industries (KHI), encompasses manufacturing enterprises focusing on sea, land, air and even into deep space. Following the announcement of the creation of a new company within the Kawasaki group created to solely focus on the manufacture of motorcycles and stand-alone engines, Kawasaki Motors Ltd is now rolling out a new corporate identity which reflects both the heritage aspect of this global enterprise and to symbolise optimism of the future.
The River Mark – which is a stylised representation of the Japanese character meaning River – first appeared in the 1870's at which time it was seen on the flags of ships owned by the Kawasaki Tsukiji Shipyard, the forerunner to Kawasaki Heavy Industries. Being formed by Shozo Kawasaki in 1878, the company first concentrated on ship building fulfilling the desire for Japan to export goods, and for the island nation to take its place on the international trading arena. With a solid reputation for marine innovation and construction quality, the ambitious company soon expanded into civil engineering, rolling stock and steam engine manufacture finally breaking the bounds of earth by creating its first aircraft.
At key points during the century plus evolution of this vast company with its global reach and reputation, the River Mark has been used, its application being restricted to Kawasaki's most significant products of their time. In the modern era, the River Mark once more came to prominence as it appeared boldly on the cowlings of the unique to Kawasaki, Ninja H2 and Ninja H2R machines powered by their in-house designed and manufactured supercharged engines unveiled in 2015.Now, on 6 October 2021, Kawasaki has declared that the time is right to adopt the famous River Mark as its Corporate Identity symbol and for this simple yet effective round logo to be the main identifying symbol for the combined efforts of its many companies and their diverse products in both commercial and public consumer environments.
Commenting on the roll out of the new logo, Mr Masaya Tsuruno, Managing Director of Kawasaki Motors Europe said:
"The world has changed immeasurably in the century plus history of the Kawasaki company – none more so that in the past few years. As we roll out our new corporate identity with the River Mark at its core, we look to take a next, bold step in terms of technology and engineering as well as enhancing the lives of countless people around the world with a focus on sustainability and emerging green technologies. While some things change others remain constant such as our commitment to be the best in our chosen fields; the River Mark is a fitting symbol of this commitment."