Ultimate touring record achieved: 15 countries in 22 hours with the Kawasaki Versys 1000 SE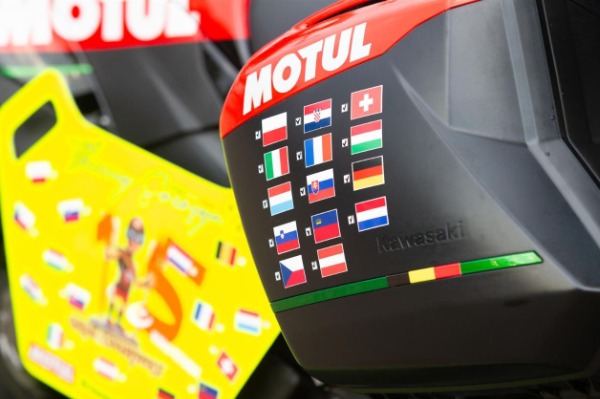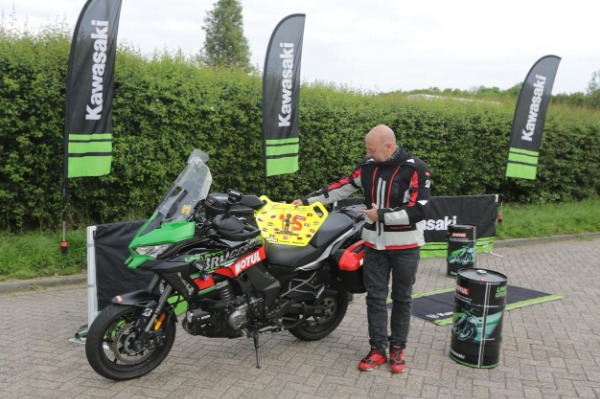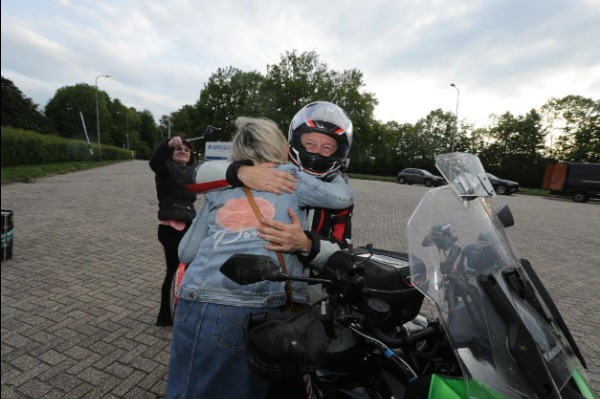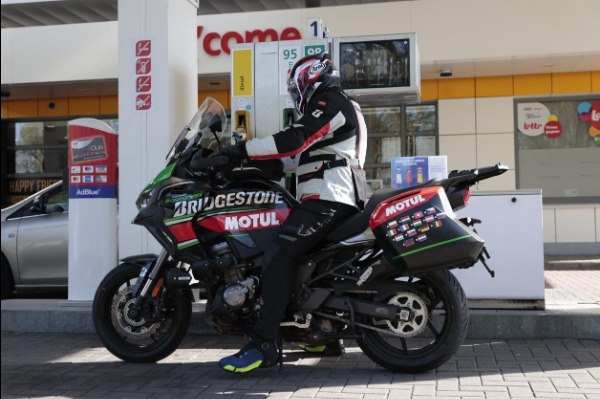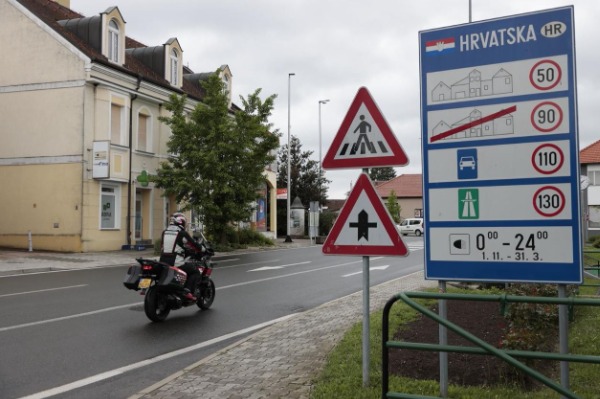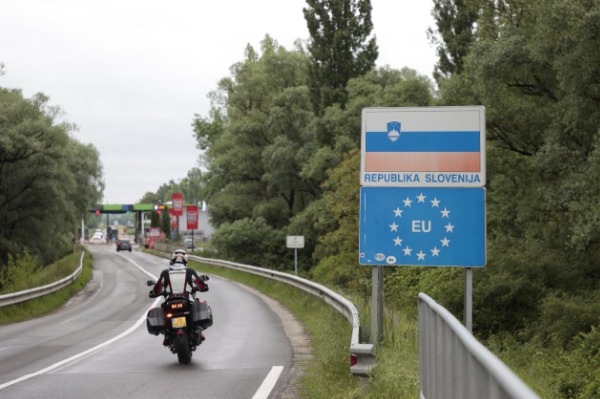 What seemed an unattainable record, has been achieved with the Kawasaki Versys 1000 SE. On Saturday, May 20, Thierry Sarasyn visited 15 countries* in one day with Kawasaki's adventure-touring motorcycle. It took the Belgian barely 22 hours to cover the 2200 km adhering to the local traffic regulations of each country visited.
This wasn't Sarasyn's first record attempt. Last year he rode through 13 countries in one day. "After the Italian Valerio Boni's achievement in 2021, this was the second officially registered Touring record," commented Sarasyn. "But there were rumours - especially online - about motorcyclists who had visited 14 countries in one day; and there's even a video of a ride of 15 countries in 24 hours and 3 minutes. None of those attempts had been registered with a tracking device or were done in less than 24 hours. After the thirteen countries in one day, however, I had sworn I would never take on such an adventure again. But…."
Never say never
Opinions can change, though.  "When I got the chance to ride the Kawasaki Versys 1000 SE, I saw it as an opportunity to set things straight once and for all. A ride through 15 countries, registered by an official tracking system as well as respecting traffic rules and enough rest along the way."
The comfort and touring capabilities of the Versys combined with the experience gained last year, made the adventure a success. Saturday May 20th at 7:59 p.m. Sarasyn rode across the border into the Netherlands, just under 22 hours after starting in Poland. "That was better than I had ever dared to hope, especially since they closed a tunnel on the Austrian border. I was stuck there for over an hour", the Belgian stated.
Experience
"With the experience of 2022, I was able to avoid the bottlenecks I found on my route back then. Moreover, with the Kawasaki Versys 1000, I now had greater autonomy and amazing comfort. To state that I could have ridden much further would be stretching the truth, but I was less tired than last year. With over 400 km extra on the odometer, two more countries visited and almost three hours more in the saddle…this was enough for me. But it seemed like the Versys 1000 was hungry for more. If I have a fitting idea, I might hop back in the saddle. In the meantime, I am very happy that I was able to accomplish this feat. It hardly seems feasible to safely visit more countries in one day. This is a record that may be here for quite some time to come."
Partners
Without renowned partners, such as Kawasaki Benelux, Motul Oil and Bridgestone, the Belgian would never have been able to set up this adventure. "When Thierry approached me to try and break his own record with the Versys 1000 SE, I immediately jumped at the opportunity," says Frank Zoontjes of Kawasaki Benelux. "We now know that when Thierry has an idea, he goes flat out and for this project the Versys 1000 SE was an eminently suitable motorcycle. It's made for long adventurous journeys. There is no better proof than this record. No motorcycle can more appropriately carry this honour than the Kawasaki Versys 1000 SE!"
* The countries he visited are: Poland, Czech Republic, Slovakia, Hungary, Croatia, Slovenia, Italy, Austria, Germany, Liechtenstein, Switzerland, France, Luxemburg, Belgium and The Netherlands. Check also 
https://thierry-sarasyn.legendstracking.com/