Enjoy four years warranty with all new Kawasaki's!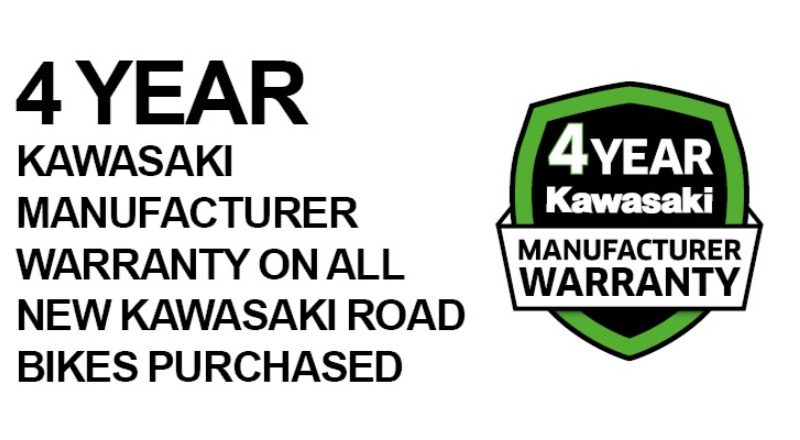 Customers who purchase a brand new Kawasaki from an authorised dealer will be able to enjoy an extra 2 years on their standard warranty, giving them complete peace of mind.
Eligible across the entire range of new Kawasaki's, from the entry-level Ninja 125 to the supercharged Z H2 SE, customers will now be able to enjoy four years warranty on their purchase. Worth up to £345, these additional two years will give riders complete peace of mind that they are protected and will always be able to enjoy their bike.
To find out more about the offer and to view the complete range of Kawasaki's available, visit your local dealer today.